Maryland Residential Electrical Services
Power Source is a provider of professional residential electrician services to customers in the Maryland area. Our experienced technicians are capable of solving nearly any electrical problem and installing any electrical system component. We pride ourselves on serving local residents and keeping families happy and comfortable in their homes.
---
Our Residential Electrician Services include:
Service Panels
Ceiling Fans
Lighting
Rewiring
Outlets and Switches
HVAC Circuits
Smoke Detectors
Fixtures
And more…
---
Electricity for Your Home
The importance of having electricity in your home can't be overstated. Nearly every facet of your home life relies on it – whether you are watching TV, doing your laundry, eating dinner, or playing with your children. When your electricity is disrupted it can bring everything to a grinding halt. Fortunately, Power Source is here to help and can provide the necessary repairs to get your life back to normal.
---
Residential Repair
Over the years of living in your home, you may encounter a variety of electrical problems. Outlets in specific rooms may stop functioning or you may find that certain electronics are not working properly or breaking when plugged in. Unfortunately, these issues are a part of life and are the result of problems with your electrical system. At Power Source, our trained electricians can provide the repair services necessary to fix these issues and others safely and effectively.
---
Residential Installation
Did you purchase new fixtures or a new ceiling fan? If so, you will need to install these items into your existing electrical system. It can be tempting to try to do this yourself to save a buck, but that is not a good idea. Installing these on your own can be extremely dangerous and you are putting yourself at risk of being electrocuted by your high voltage system. Power Source can take care of these installations for you as we are trained to perform them safely and correctly.
---
Residential Maintenance
As they say, an ounce of prevention is worth a pound of cure. In order to prevent costly electrical repairs, it is important to conduct routine maintenance on your system. Identifying small issues before they can manifest into much larger problems will save you time and money in the future. Our trained technicians can take a look at your electrical system and identify these issues and provide the necessary repairs and adjustments.
If you are in need of residential electrical services, contact us today or fill out the form below for a FREE estimate.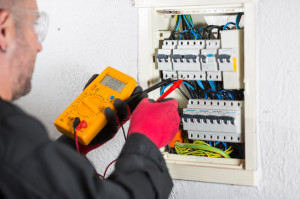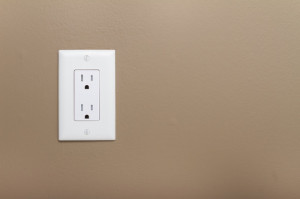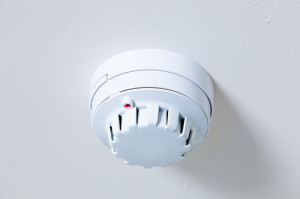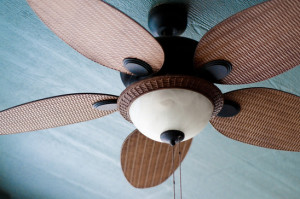 ---
---

Power Source fixed my circuit breaker and it's been working great since. Professional company, very helpful; they know what they're doing. Couldn't be happier with the service I have received!
-William Richardson, Mount Airy, MD